Sphere + Consumables Subscription
This BUNDLED option is BEST for customers who are purchasing The Synexis Sphere for the very first time.  A MUST to ensure your Sphere device achieves optimal microbial reduction, keeping your environment healthy 24/7/ all year long!
The Subscription includes: Sail replacement every 6 months, MERV-11 Filter replacement every 6 months, and Carbon Filter replacement every 6 months. Additionally, you will also receive a UV Bulb replacemnt every 2 years.The Synexis Sphere is adaptable, tactical, and can blend in anywhere. Since it only needs a standard 120VAC/220VAC outlet, the Sphere can sit or be mounted wherever you need it most!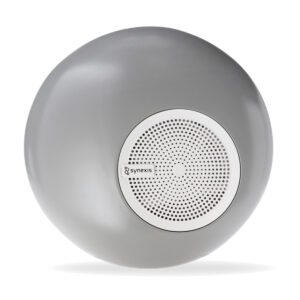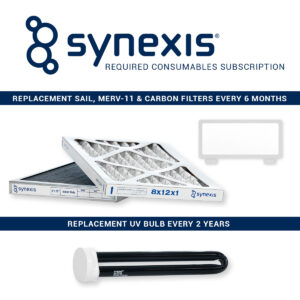 In stock
What's Included:
1 Synexis Sphere device + Annual Consumables Subscription
1 Custom UV-A Bulb
1 Filter Assembly (x1 Carbon Filter, x1 MERV 11 Filter) – shipped separately
1 Power Cord
1 Quick Start Guide
1 Torx T10 T-Handle screwdriver (for locking screw)
1 Security Torx T10 "L" shaped tool (for Bulb Cover)
1 Stand (already installed) and/or a wall mount bracket