Top Air Quality Solutions Provider
Synexis is honored to be recognized by Construction Tech Review as one of the Top Air Quality Solutions Providers for 2023.
READ MORE

CBRE's 2022 Best Health & Safety Innovation Solution
Synexis is honored to receive another special distinction, winning one of four awards presented by CBRE as part of its 2022 Supplier Partner Innovation Challenge. We are proud this award acknowledges the unique solution that Sphere and DHP™ provides to create cleaner environments for people to work.

Synexis
BioDefense System
Life is messy, but your air and surfaces don't have to be. Go deep—subatomic deep—into how Synexis and Dry Hydrogen Peroxide (DHP™) work to fight viruses, bacteria, mold, and more.
WATCH THE VIDEO
A 2023 APIC Strategic Partner.
Synexis is proud to support infection preventionists worldwide as a strategic partner of the Association for Professionals in Infection Control and Epidemiology (APIC).
LEARN ABOUT APIC
Environmental Protection ≠ Loss of Productivity
DHP™ has been shown to reduce >99.99% of the Delta Variant of SARS-CoV-2 in the air at 90 minutes (vs. control)1 and 98.7% of the SARS-CoV-2 virus on surfaces at 4 hours (vs. control).2

Our impressive DHP™ technology.
Synexis is the sole developer of the process by which naturally occurring oxygen and humidity are taken from the air to create Dry Hydrogen Peroxide (H2O2), otherwise known as DHP™.
The creation of this technology makes us pioneers in the area of microbial reduction. That's right, pioneers. Here's why.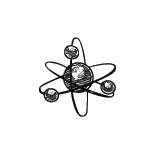 The secret to our innovation.
The Synexis BioDefense System is as simple as smart science.
DHP™ is the true gas form of hydrogen peroxide, created by our patented technology—which uses ambient oxygen and humidity naturally present in every indoor environment. Once inside our device, the oxygen and humidity are broken apart by a photocatalytic reaction (a reaction on the molecular level involving the absorption of light) and put back together as DHP™.
Our DHP™ molecule is structured similarly to a water molecule. Since all microbes require water to live, they search for our DHP™ molecule in the air and on surfaces. Once found, DHP™ breaks down the microbe's outer cell membrane leading to its destruction. Boom. No more microbe.
DHP™ technology is not a filter—it's a true gas that flows unaided to every corner of the occupied space, reducing pathogens in the most hard-to reach places.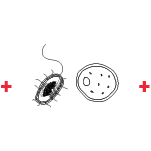 The microbe's battleground.
No matter what field you're in, deploy DHP™ as part of the team.
One technology is deployed across many industries. Wherever air goes in an indoor facility, so too does Synexis-made DHP™ to safely reduce the presence of microbes in air and on surfaces, with no reliance on the exchange of air.
These are a few common places Synexis is currently used, but that doesn't mean they're the only ones. If you don't see your industry listed, just reach out by clicking on the contact icon following you—Synexis has a solution.
Numbers tell the tale.
Nobody likes exams. That is unless you're good at them. Our Synexis BioDefense System showed effective reduction against every species of microbes it was tested against. And since our DHP™ flows continuously, when we attack one, we're attacking every susceptible organism.
0

%

SARS-CoV-2 Delta variant

proven reduction in air
at 90 minutes vs. control.1

0

%

SARS-CoV-2

proven reduction on surfaces
at 2 hours vs. control.2

0

% Influenza

proven reduction on surfaces in
60 minutes vs. control.4

0

% E. Coli

proven reduction in air in
60 minutes vs. control.5

0

% Staphylococcus (MRSA)

proven reduction on surfaces
at 2 hours vs. control.6

0

% Salmonella

proven reduction on surfaces
at 6 hours vs. control.7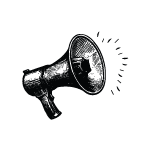 Redefining cleanliness at Price Chopper.
"People who are in our stores always say they can tell a difference. Any grocery store or restaurant in the future, in my opinion, who doesn't have Synexis or a system like this will not survive the business."
Read more success stories from businesses across a variety of industries.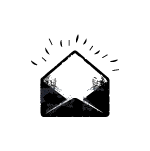 Spread the Word
Looking for tech that actually does what you want it to do? Well, you've found it.
Read our brochure, pass it around, and share how Synexis can be your added layer of environmental protection.
References: 1. Data on File. SYN-0012. 2. Huang, Y.-J. S., Bilyeu, A. N., Hsu, W.-W., Hettenbach, S. M., Willix, J. L., Stewart, S. C., Higgs, S., & Vanlandingham, D. L. (2021). Treatment with Dry Hydrogen Peroxide Accelerates the Decay of Severe Acute Syndrome Coronavirus-2 on Non-porous Hard Surfaces. American Journal of Infection Control. https://doi.org/10.1016/j.ajic.2021.07.006  3. Centers for Disease Control and Prevention. (2019, October 30). CDC – NIOSH Pocket Guide to Chemical Hazards – hydrogen peroxide. Centers for Disease Control and Prevention. Retrieved November 11, 2021, from https://www.cdc.gov/niosh/npg/npgd0335.html. 4. Data on File. SYN-0002. 5. Data on File. SYN-0005. 6. Data on File. SYN-0006. 7. Data on File. SYN-0008.