None Like Synexis.
When it comes to indoor air quality, Synexis has the leading technology. Synexis patented DHP™ (Dry Hydrogen Peroxide) doesn't shy away from any obstacle. No matter the size or type of facility, or the constraints of the room, the Synexis BioDefense System can be built to fit your needs.
Need it in your HVAC system? Or something more adaptable? Our system brings the fight to wherever you need it.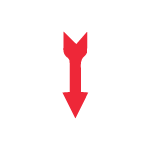 We bring the advantage.
Everyone wants to exist in a comfortable and clean space, but life is messy. DHP™ technology lets you live your day-to-day, with full confidence that Synexis has you covered—in the air and on surfaces.
The DHP Difference1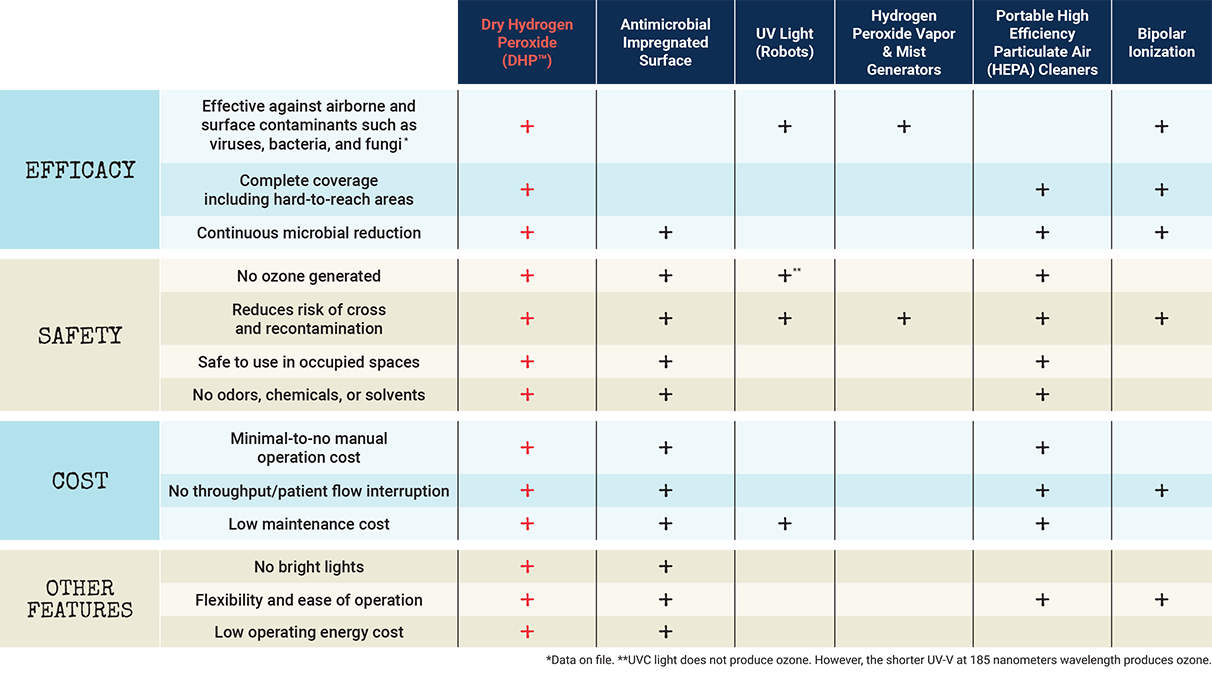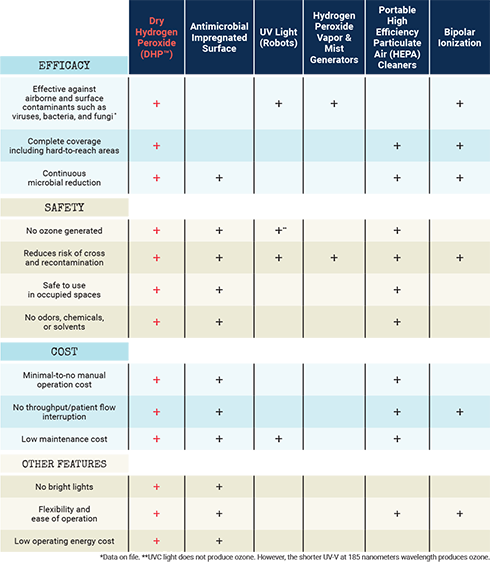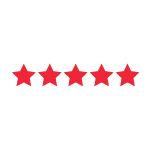 Meet our battle-tested troops.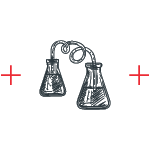 A BioDefense System built just for your battle.
Whether you want to meet us virtually or invite us into the field, our 3-step On-Site Assessment will ensure you get everything you need for a more microbe-free environment.
Step 1: Assess
First, a head-to-toe examination of your space will help us identify if it's microbes, mold, or another menace causing problems. We'll discuss your current cleaning practices, spot problem areas, and determine the solution that ensures Synexis gives you the best results.
Step 2: Install
Getting Synexis technology up and ready to rumble requires only basic mechanical and electrical resources. We'll discuss the best approach for installation—and with our comprehensive installation guides, the time spent will be minimal no matter the size of the facility.
Step 3: Transform
With patented methods, DHPTM is proven to transform the microbial-scape of an environment. After the switch is flipped, and DHP™ flows through, we use environmental sampling to examine both air and surfaces across your facilities to ensure you're getting powerful results.
Intrigued? Click on the contact icon following you to reach out.
Reference: 1. Centers for Disease Control and Prevention. (2019, October 30). CDC – NIOSH Pocket Guide to Chemical Hazards – hydrogen peroxide. Centers for Disease Control and Prevention. Retrieved November 11, 2021, from https://www.cdc.gov/niosh/npg/npgd0335.html.