Our remedy designed for defeating pathogens.
Introducing the New Standard of Care With the Synexis BioDefense System.
Infections caused by microbes like viruses and bacteria have always posed a major threat to healthcare systems. An estimated 99,000 patients die each year from healthcare-associated infections (HAIs)1, and it can cost hospitals anywhere between $28 billion and $45 billion.2
But Synexis can redefine how healthcare systems seek the reduction of microbes both in the air and on surfaces. Our DHP™ (Dry Hydrogen Peroxide) producing biodefense system continuously attacks viruses, bacteria, and odors along each step of the patient's journey, from hectic ERs to outpatient clinics.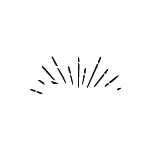 Our impressive DHP technology.
Synexis is the sole developer of the process by which naturally occurring oxygen and humidity are taken from the air to create Dry Hydrogen Peroxide (H2O2), otherwise known as DHP.
The creation of this technology makes us pioneers in the area of microbial reduction. That's right, pioneers. Here's why.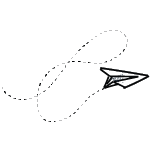 In the air and on surfaces: Where DHP flows.
Synexis Data & White Papers
Effectiveness of DHP on Reducing Environmental Microbial Bioburden Risk in a Pediatric Oncology Intensive Care Unit
By analyzing surface samples from rooms in the intensive care unit before and after DHP was deployed, this study demonstrates that the overall mean surface microbial burden was significantly reduced.
Simply put, DHP was proven effective and improved the quality of environmental cleaning. Read more about the results.
DHP Technology for Reduction of Microbial Colonization in the Hospital Setting
In this study, DHP was incorporated into a community hospital's 34-bed Cardiovascular/Telemetry unit's existing HVAC system. The study was designed to answer the question: Does DHP reduce microbial contamination in the hospital unit?
The results showed a significant reduction in microbes over seven days. Dig into the details below.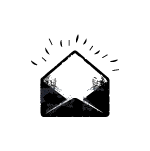 Spread the Word
We're here to help answer any questions you and your team may have.
Read our brochure, pass it around, and share how Synexis can help make your healthcare facility a cleaner place.
References: 1. Arnold C. "Rethinking sterile: the hospital microbiome," Environmental Health Perspectives, 2014. 2. Stone P. W. "Economic burden of healthcare-associated infections: an American perspective," Expert Rev Pharmacoecon Outcomes Res, 2009. 3. "Hydrogen Peroxide," Occupational Safety and Health Administration, 2018, www.osha.gov/chemicaldata/chemResult.html?recNo=630