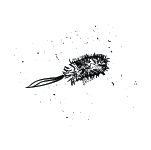 VIRUSES & BACTERIA
Viruses and bacteria cower in the face of DHP™ (Dry Hydrogen Peroxide).
No matter which industry you're in, viruses and bacteria can exist undetected in the air and on surfaces for hours. Synexis DHP™, our patented technology, was designed to safely, continuously, and effectively flow throughout indoor, occupied spaces to fight pathogens in the air and on surfaces.1
Viruses
SARS-CoV-2: 98.7% surface reduction at 2 hours2
Coronavirus (MS2 Surrogate): >99% at 60 minutes3
Influenza Type A: 99.8% reduction after the first 60 minutes4
Norovirus (feline calicivirus surrogate): 99.8% reduction at 6 hours5
Bacteria
C. difficile: 94.6% surface reduction at 24 hours6
E. coli: >99.85% at 1 hour7
E. faecalis (VRE): >99.99% surface reduction at 2 hours8
S. aureus (MRSA): >99.99% surface reduction at 2 hours8
P. aeruginosa: 98.7% in-air reduction at 1 hour9
S. enterica: 91.62% surface reduction at 6 hours10
S. enterica: >99.9% surface reduction at 10 hours11

MOLDS, FUNGI, & YEAST
Molds, fungi, and yeast are just simply allergic to Synexis.
Locker rooms, dorm rooms, weight rooms, hotel rooms, classrooms, whichever the kind, you'll want Synexis to have your back. We use our patented DHP™ to weaponize naturally occurring oxygen and humidity to help reduce the presence of mold, fungi, and yeast.
MOLDS & FUNGI
A. niger (A. brasiliensis): 90.8% surface reduction at 24 hours8
A. niger (A. brasiliensis): >99.9% in-air reduction at 2 hours12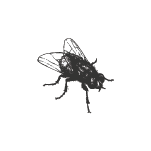 ODORS & INSECTS
It really stinks for these odors and insects that Synexis is so effective.
From the nose-hair-burning chemical odors of industrial cleaners used in hospitals and schools to the plethora of pesky insects that inhabit poultry plants and restaurants, Synexis DHP™ flows through indoor spaces to reduce these microbes in the air, on surfaces, and in hard-to-reach areas without interrupting your employees' workflow.
Published Studies
Treatment with Dry Hydrogen Peroxide Accelerates the Decay of Severe Acute Syndrome Coronavirus-2 on Non-porous Hard Surfaces2
An independent lab study proved that DHP™ from Synexis can significantly reduce residual, infectious SARS-CoV-2 on contaminated surfaces—and that DHP™ Technology can be considered an effective and dynamic method to reduce the presence of SARS-CoV-2 on surfaces in occupied indoor spaces during the pandemic of COVID-19. 
The study showed that DHP™ at 5-25 ppb could inactivate approximately 98.7% of residual infectious SARS-CoV-2 virus at a contact time of 2 hours. Read more about the study below.  
Clinical Study Published in American Journal of Infection Control: Evaluation of DHP™ in Reducing Microbial Bioburden in a Healthcare Facility14
Sunrise Hospital, a 762-bed acute care facility in Las Vegas, NV, conducted a study evaluating the efficacy of DHP™ Technology on microbial air and surface contamination as an adjunct to routine cleaning and disinfection. Published in AJIC, the powerful results tell the tale all themselves.
DHP™ demonstrated a statistically significant 96.5% reduction in the average number of bacteria collected in all surface environmental samples after one day (p < .001). The greatest reduction was seen on soft surfaces (like notoriously hard-to-clean privacy curtains) where DHP™ demonstrated a 99.5% reduction after one day. Explore more results from this extensive study below.
Effectiveness of DHP™ on Reducing Environmental Microbial Bioburden Risk in a Pediatric Oncology Intensive Care Unit
By analyzing surface samples from rooms in the intensive care unit before and after DHP™ was deployed, this study demonstrates that the overall mean surface microbial burden was significantly reduced.
Simply put, DHP™ was proven effective and improved the quality of environmental cleaning. Read more about the results.
DHP™ Technology for Reduction of Microbial Colonization in the Hospital Setting
In this study, DHP™ was incorporated into a community hospital's 34-bed Cardiovascular/Telemetry unit's existing HVAC system. The study was designed to answer the question: Does DHP™ reduce microbial contamination in the hospital unit?
The results showed a significant reduction in microbes over seven days. Dig into the details below.
Clinical Study Published in American Journal of Infection Control: An Effective and Automated Approach for Reducing Infection Risk From Contaminated Privacy Curtains15
Privacy curtains are widely used in hospitals and healthcare spaces. Frequently touched by both providers and patients, they easily become contaminated—and are only as clean as the last time they were manually cleaned. Plus, they're generally only changed out twice a year.  
A study in AJIC describes the successful reduction of curtain contamination in five different units using continuous DHP™ technology. Results showed that the microbial load was reduced by 99.47% on Day 1. Read more about how the statistically significant reductions were maintained throughout the 28-day study.
Infection Specialists and Pharmacists Share Responsibility for Ensuring Patient Safety16
The United States Pharmacopeia (USP) has identified collaboration between infection preventionists and pharmacists as a necessary component of successful compliance with USP General Chapter <797>, the foundation of which is to prevent patient harm from microbial contamination.
Dramatic advancements in environmental technologies have helped mitigate the inadequacy of manual cleaning and disinfection. A case report from an inpatient hospital in Indiana determined that DHP™ technology continuously helps address active shedding and contamination in real time without disrupting pharmacy workflow, enabling successful compliance with USP <797>. Read about how they overcame their challenges with DHP™ technology below.
White Papers
Bipolar Ionization: Understanding the Difference Between Theory and Practice
Indoor air quality has increasingly become a priority for everyone from homeowners to facility operators. Ionization technology represents one of the major categories for air cleaners, but concerns over its safety and efficacy have led to cautionary warnings.
However, a basic understanding of the fundamental process is often critical to understanding whether the theory behind indoor air quality improvement and ionization will lead to the desired result. Dive into this breakdown of air ionization technologies to explore the differences between theory and reality.
Ultraviolet Germicidal Irradiation for HVAC Systems
Ultraviolet germicidal irradiation (UVGI) has been used in HVAC systems in an attempt to reduce airborne microbial contamination. This white paper examines the efficacy of UVGI and the number of factors that efficacy may be dependent on.
By comparing how DHP™ may also respond to those dependencies, the results show that because DHP™ is a near ideal gas, it is not impeded by shadowing, shielding, reflectivity, or other similar parameters.
A Taxonomy of Air-Cleaning Technologies Featuring Synexis
Solutions for occupied spaces are limited based on potential toxicity or harm to humans, such as UV power. Synexis and Dry Hydrogen Peroxide is the ideal solution as it continuously attacks microbes, flowing through any indoor space without anyone ever needing to leave the room.
In an independent laboratory test, Synexis DHP™ showed significant reduction of MS2 (surrogate for the SARS-CoV-2) at various time periods, both in the air and on surfaces.
Dry Hydrogen Peroxide: A Novel Solution for Providing Cleaner Environments for K-12 Private and Public Schools
Between bacteria, viruses, mold, and other pathogens, environmental challenges run rampant in the close quarters of most schools. This spread of infectious bacteria and allergens can have a broad-reaching impact on students, teachers, and the community at large.
While Synexis combats challenges in all types of classrooms, a case study of a child care facility in New York showed that implementing DHP™ technology led to a clear reduction of pathogens. Read about the results, and the impact Synexis can have on a variety of bugs, both the ones you can see and the ones you can't, in the classroom.
Dry Hydrogen Peroxide: A Novel Solution for Providing the Cleaner Environments for Higher Education
Higher education environments naturally provide unique environmental and infection-prevention challenges. In addition to students packing into lecture halls and dormitories, many campuses have older facilities equipped only with suboptimal ventilation and engineering control—making consistent cleaning practices logistically tough.
Unlike the other available "no-touch" technologies available today, Synexis offers a game-changing capability for the ongoing mitigation of microbial threats—even in occupied spaces and hard-to-reach areas throughout a campus. Read about the specific effects DHP™ technology can have on different types of pathogens commonly found at universities and colleges.
References: 1. "Hydrogen Peroxide," Occupational Safety and Health Administration, 2018, www.osha.gov/chemicaldata/chemResult.html?recNo=630 2. Huang, Y.-J. S., Bilyeu, A. N., Hsu, W.-W., Hettenbach, S. M., Willix, J. L., Stewart, S. C., Higgs, S., & Vanlandingham, D. L. (2021). Treatment with Dry Hydrogen Peroxide Accelerates the Decay of Severe Acute Syndrome Coronavirus-2 on Non-porous Hard Surfaces. American Journal of Infection Control. https://doi.org/10.1016/j.ajic.2021.07.006 3. Data on File. SYN-0001. 4. Data on File. SYN-0002. 5. Data on File. SYN-0003. 6. Data on File. SYN-0004. 7. Data on File. SYN-0005. 8. Data on File. SYN-0006. 9. Data on File. SYN-0007. 10. Data on File. SYN-0008. 11. Data on File. SYN-0009. 12. Data on File. SYN-0010. 13. Data on File. SYN-0011. 14. Data on file. SYN-0012 15. Sanguinet J, Lee C. An effective and automated approach for reducing infection risk from contaminated privacy curtains. American Journal of Infection Control. 2021 June; DOI:https://doi.org/10.1016/j.ajic.2021.06.004 16. Kaiser, C., & Roe, A. (2020, November 23). Infection Specialists and Pharmacists Share Responsibility for Ensuring Patient Safety. Pharmacy Times, 9(6).