Synexis Marketing Resource Kit
Everything to help you comply with Synexis brand standards and guidelines.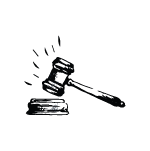 Approval process.
Welcome to the Synexis Marketing Resource Kit. Before posting any assets you've customized with your logo and contact information, we ask you submit them for approval by emailing them to Marketing@Synexis.com. If you have any technical issues, please inquire via that email address as well. This process typically takes three to five business days. We anticipate the resources provided will help streamline the approval process and ensure consistency across partnerships.
Unless specifically noted as customizable, these assets are resources for educational and promotional purposes only. All materials are approved for use by Synexis without alteration.
Drive sales with Synexis.
As an authorized Synexis reseller, we know you're an expert in your field—and with Synexis in your portfolio, we want to ensure you have access to the assets and information you'll need to remain compliant with Synexis brand guidelines and marketing recommendations.