Synexis Marketing Resource Kit
Everything to help you comply with Synexis brand standards and guidelines.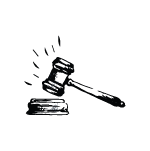 Approval process.
Welcome to the Synexis Marketing Resource Kit. Before posting any assets you've customized with your logo and contact information, we ask you submit them for approval by emailing them to Marketing@Synexis.com. If you have any technical issues, please inquire via that email address as well. This process typically takes three to five business days. We anticipate the resources provided will help streamline the approval process and ensure consistency across partnerships.
Unless specifically noted as customizable, these assets are resources for educational and promotional purposes only. All materials are approved for use by Synexis without alteration.
Drive sales with Synexis.
As an authorized Synexis reseller, we know you're an expert in your field—and with Synexis in your portfolio, we want to ensure you have access to the assets and information you'll need to remain compliant with Synexis brand guidelines and marketing recommendations.
Synexis Brand Manual
The roadmap you'll need to navigate the Synexis rules of tone & voice, fonts, colors, logo and more.
Do and Do Not Guidance
A simple guide on staying compliant with the EPA and FDA.
DHP™ Difference Chart
An informative chart about what sets Synexis apart from other competing technology.
Branding Elements
Our logo, fonts, color palette, product images, GIFs and device videos for use (see "Approval Process" outlined above).
Success Stories
Anecdotal case studies of how Synexis has helped transform a variety of other businesses and organizations.
Ready-to-Go Assets
A set of prepared marketing materials educating about Synexis, such as brochures and social posts, as well as customizable design files that can be co-branded (see "Approval process" outlined above). A marketing materials usage guide for the customizable assets is included, as well.