Synexis Marketing Resource Kit
Everything to help you comply with Synexis brand standards and guidelines.
Welcome to the Synexis Marketing Resource Kit, where you can access your own pre-approved Synexis marketing materials to share with your customers. Resources include:
Synexis Brand Manual
The roadmap you'll need to navigate the Synexis rules of tone & voice, fonts, colors, logo and more.
DHP™ Difference Chart
An informative chart about what sets Synexis apart from other competing technology.
Ready-to-Go Assets
A set of prepared marketing materials educating about Synexis, such as brochures, messaging, and social posts.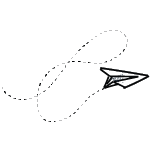 These assets are resources for educational and promotional purposes only. All materials are approved for use by Synexis without alteration. For any technical questions regarding these assets, please reach out at Marketing@Synexis.com.