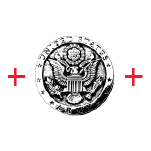 Meet Our Founder Jim Lee.
Meet Our Founder Jim Lee.
Founder
Scientist, founder, inventor, magician, Jim Lee goes by many different titles (he wouldn't approve of the last one, although it's quite appropriate). But the one title that seems the most fitting is leader. A West Point graduate and instructor, Jim served in the United States Army and earned his Masters of Chemical Engineering from the University of Virginia.
After retiring from the Army as a Major, Jim turned his attention to the private sector, becoming one of the most sought-after consultants among Fortune 500 companies in the matter of anti-terrorism.
Following September 11, the City of New York hired Jim to lead the design and implementation of a vast and comprehensive network of sensors across the city. It was during this experience that Jim discovered a glitch in the matrix of sensors. While chemical and radiological sensors abounded, there was an absence of ones designed to detect biological agents in real-time, especially when the introduction of those agents goes unnoticed.
And so, it began…Jim's odyssey to design a technologically cutting-edge system that would attack microbes continuously, safely, and proactively. The result is Synexis, the sole developer of patented technology that creates and disperses DHP™ (Dry Hydrogen Peroxide) to help reduce the presence of microbes in indoor spaces around the clock.
"Synexis technology is the only technology specifically designed to defend against bioterrorism, outbreak, epidemic, and pandemic. We didn't start out as an air purification or air filtration company. We were specifically working to develop a countermeasure to these major events. DHP technology begins to mitigate a bio-risk or biological threat at the moment of its introduction, even if its introduction is not recognized. The purposes of our technology are continuity of government, continuity of business, and workforce protection."